Finance & Administration
·
Amsterdam
Allround Financieel Specialist
Wij geloven dat mensen het beste presteren als alle onderdelen van hun leven goed samenwerken. Daarom bieden we een flexibele werkomgeving waarin onze medewerkers de perfecte balans tussen werk en privé kunnen vinden. Je wordt onderdeel van een vooruitstrevend technologiebedrijf dat investeert in zijn mensen, waar je je gesterkt voelt en ruimte hebt om te groeien terwijl we samen onze lange termijn doelen bereiken.

De rol en belangrijkste verantwoordelijkheden:
Wij zijn op zoek naar een Allround Financieel Specialist die primair verantwoordelijk is voor de facturatie maar tevens werkzaam zal zijn op het gebied van: crediteuren administratie, maandafsluitingen, implementatie projecten, dossier opbouw t.b.v. certificeringen zoals NEN en accountantscontroles en dergelijke. Ook heeft deze rol een internationaal karakter daar we samenwerken met onze collega's uit o.a. Noorwegen en Frankrijk.
Wie ben jij:
Je bent een echte Teamplayer, een Allround Financieel Specialist die overal inzetbaar is. Daarnaast ben je in staat en vind je het leuk om overal bij te springen waar het nodig is, kortom een echte duizendpoot Je bent tevens in het bezit van uitstekende communicatieve vaardigheden, zowel in het Nederlands als in het Engels (zowel mondeling als geschrift) en je bent in het bezit van een boekhoudkundig HBO diploma.
Daarnaast heb je de volgende persoonlijke eigenschappen:
- Verantwoordelijkheidsgevoel, om kunnen gaan met deadlines.
- Stressbestendig, probleemoplossend denkvermogen.
- Organisatorische vaardigheden, overzicht kunnen behouden.
- Een flexibele instelling.
- Meer dan 5 jaar relevante ervaring als Financieel medewerker (voorkeur werkzaam geweest op een administratiekantoor)
Dit mag je van ons verwachten:
Wij maken onderdeel uit van Orange Business Services, een internationaal IT-bedrijf en onderdeel van het Franse bedrijf Orange. Wij hebben de ambitie om te groeien en wij willen graag dat jij daar onderdeel van uitmaakt.
Uiteraard is het financiële plaatje belangrijk en daarover gaan wij in gesprek. Naast een laptop, smartphone, vakantiegeld en vakantiedagen (naar rato), krijg je ook een halve dag cadeau op je verjaardag, want dat moet natuurlijk gevierd worden!
Met jouw kennis en ervaring gaan wij er eigenlijk van uit, dat wij jou niet hoeven te vertellen wat je nodig hebt om succesvol te zijn. We nodigen je graag uit, zodat jij het aan ons kan vertellen. Als je vragen hebt of aanvullende informatie wilt ontvangen, dan kan je mij bellen, appen of mailen; +31(0)6-11316928 | r.dutrieux@loginconsultants.nl
In het kader van ons integriteitsbeleid, dient er een 'Verklaring Omtrent het Gedrag' (VOG) aangevraagd te worden. Het ontvangen van een VOG wordt opgenomen als ontbindende factor in de arbeidsovereenkomst. Als je geen VOG kunt aanleveren, kunnen we je helaas niet aannemen
Geïnteresseerd maar het gevoel dat je niet 100% aan de criteria voldoet? We raden je aan om toch te solliciteren! Jouw perfecte match is misschien wel de volgende baan die we aankondigen, dus waarom niet een voorsprong nemen en nu solliciteren. Je kunt ook contact met ons opnemen en aangeven in welke gebieden je geïnteresseerd bent, op deze manier kunnen we je profiel behouden voor toekomstige kansen en je op de hoogte houden van spannend nieuws.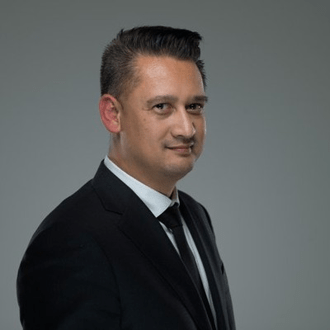 Meet our CEO
"Basefarm has an amazing team with an incredible commitment to its customers.
The industry for managed services as a whole is undergoing an exciting development, with growing demand for Basefarm's hybrid cloud services which includes both public and private cloud, and the complexity of security and compliance around the same.

In 2018 Basefarm became part of the Orange group, who is already a major player in the cloud services business. Together we're able to build a pan-European leader in cloud managed services, something which will benefit Basefarm and our customers."
Fredrik Ohlsen, CEO Basefarm
About Basefarm
We are a European Managed Service Provider. We create market leaders by integrating the key competencies for digital transformation – big data, cloud computing and information security, into one service offering. We provide strategic advice, implementation projects and infrastructure operations under one management and on any cloud.
Basefarm was founded in Oslo during 2000 and today our team of 760 top engineers and advisors are servicing global clients from our European offices and data centers in Norway, Sweden, The Netherlands and Germany.
In August 2018 Basefarm was acquired by the Orange Group, a leading global telecommunications operator, to reinforce the cloud expertise of its enterprise division Orange Business Services

Already working at Basefarm?
Let's recruit together and find your next colleague.